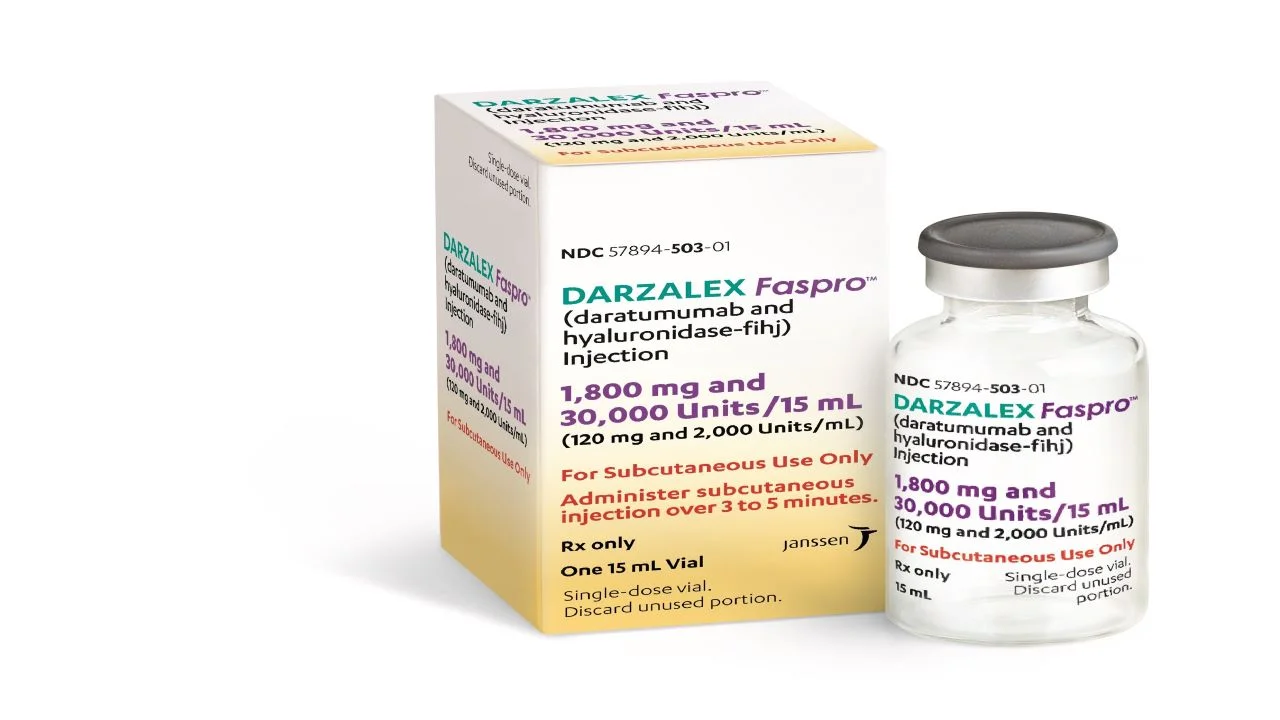 Darzalex Faspro 
Brand Name: Darzalex Faspro
Active Ingredient: daratumumab and hyaluronidase-fihj
Strength: 1800mg & 30000 Units/ 15ml
Manufacturer Name: J&J
A prescription drug called Darzalex faspro is used to treat multiple myeloma in adults. The first monoclonal antibody authorised for use in the treatment of multiple myeloma is referred to as darzalex or daratumumab. Daratumumab and hyaluronidase are combined to create Darzalex Faspro.
About us
Arkon Solution is here to help you with your medical needs and assist you in every possible manner.

We are steadfastly committed to assisting people in finding the best medication possible. Our staff is here to help you at every step of the procedure, and we'll do everything we can to get you the medication you need as soon as possible. Please contact us to learn more about who we are.
A monoclonal antibody in the treatment for lymphoma known as brentuximab vedotin reacts to a protein known as CD30 on some lymphoma cells. A cancer-fighting substance is also present, which could help eradicate cancerous cells. One example of an antibody-drug conjugate is brentuximab vedotin. One such monoclonal antibody is brentuximab. Monoclonal antibodies are more recent types of antibodies. In a lab, they are created. Targeting specific proteins on the cell surface, monoclonal antibodies look for cancer cells. Anaplastic large-cell lymphoma and Hodgkin lymphoma cells contain a protein called CD30, the target of the drug brentuximab. To deliver medicine to the cell, brentuximab adheres to the CD30 protein. After that, the medication kills the cell.
Patients with Hodgkin lymphoma benefit greatly from second-line treatment with benuximab vedotin and ESHAP. People with stage 3 or stage 4 Hodgkin lymphoma who have not previously received treatment and those who did not respond well to a stem cell transplant. Additionally, patients with systemic anaplastic large cell lymphoma did not respond to at least one prior multiple drug therapy. And those who did not react favourably to two distinct drug therapy regimens with various chemotherapeutic agents are all candidates for treatment with brentuximab. Each time you receive therapy, you can give the medication using a thin, short tube inserted into a vein in your arm.
Vedotin is delivered via Brentuximab to target CD30 + cancer cells and kill them specifically. Patients with CD30-positive lymphoma who received stem cell transplantation may see better results while taking the brentuximab vedotin. Some children and teenagers with Hodgkin lymphoma might not require radiation therapy at all, or it could reduce the need for it. In recent research, children and teenagers with a high-risk type of Hodgkin lymphoma were treated with the targeted drug brentuximab vedotin (Adcetris) instead of one chemotherapeutic drug. The trial used a well-known first- or first-line therapy strategy for high-risk juvenile Hodgkin cancer. When necessary, chemotherapy drug combinations are followed by radiation therapy.