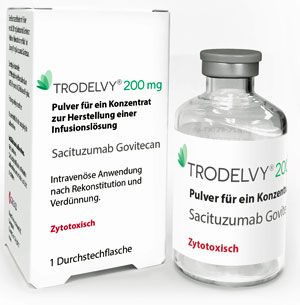 TRODELVY 
Brand Name:Trodelvy
Active Ingredient: Sacituzumab Govitecan
Strength: 200mg
Manufacturer Name: Gilead
TRODELVY is designed to focus on certain kinds of cancers so that you can focus on yourself while you are being treated. We at ARKON SOLUTIONS promise to keep providing you the access with this medicine throughout your treatment so that you can stand a chance of getting back to being healthy again just as you were earlier. This particular medicine has been designed in such a way that it can carry medicine that fights cancer to cells that contain Trop-2 proteins. In certain tumor cells, the number of such proteins is higher than usual. Information procured from studies done in labs suggests that this is how this medicine functions.

However, the clinical benefits of these observations are not known.
TRODELVY can cause neutropenia or low white blood cell count
If you consume TRODELVY there is a high chance that you would suffer from some grave side effects, and this is the first one among them. This is a common occurrence in these cases and can lead to infections that threaten your life and could kill you as well. So, when you are being treated by using this medicine your healthcare provider must keep track of your blood cell counts. If the count is too low the dose could be lowered by your healthcare provider.
It can lead to severe diarrhea
Diarrhea is common if you consume TRODELVY and it can be severe too. In such cases, you would lose an excessive amount of body fluid which would lead to dehydration and issues with your kidney. So, in these cases, you must be monitored for diarrhea by your healthcare provider while you are being treated using this medicine. They may also have to administer medicine that helps your diarrhea to be brought under control. If you lose too much fluid your healthcare provider might have to administer electrolytes and fluids to replace the body salts lost that way.
Calling your healthcare provider straight away
This is something that you must do the first time you experience the above-mentioned problems after consuming TRODELVY. Notice if your stool has become bloody or black. Are you having symptoms of dehydration such as light-headedness, faintness, or dizziness? Are you unable to consume liquids orally because of vomiting or a feeling of nausea? Are you unable to get your diarrhea under control within 24 hours? If the answers to any of these questions are yes, you must call your healthcare provider straight away.
Nausea and vomiting are common in these cases
You can expect to be nauseated and vomiting when you consume TRODELVY – in fact, at times they can be severe. This is why before each dose of the medicine you would receive medicines that would help you prevent vomiting and nausea along with medicines that you would have to take home with you. Here you would also receive instructions on how to take them. You must get in touch with your healthcare provider straight away if you experience vomiting and nausea that cannot be controlled even when you are taking the medicines that have been prescribed for you.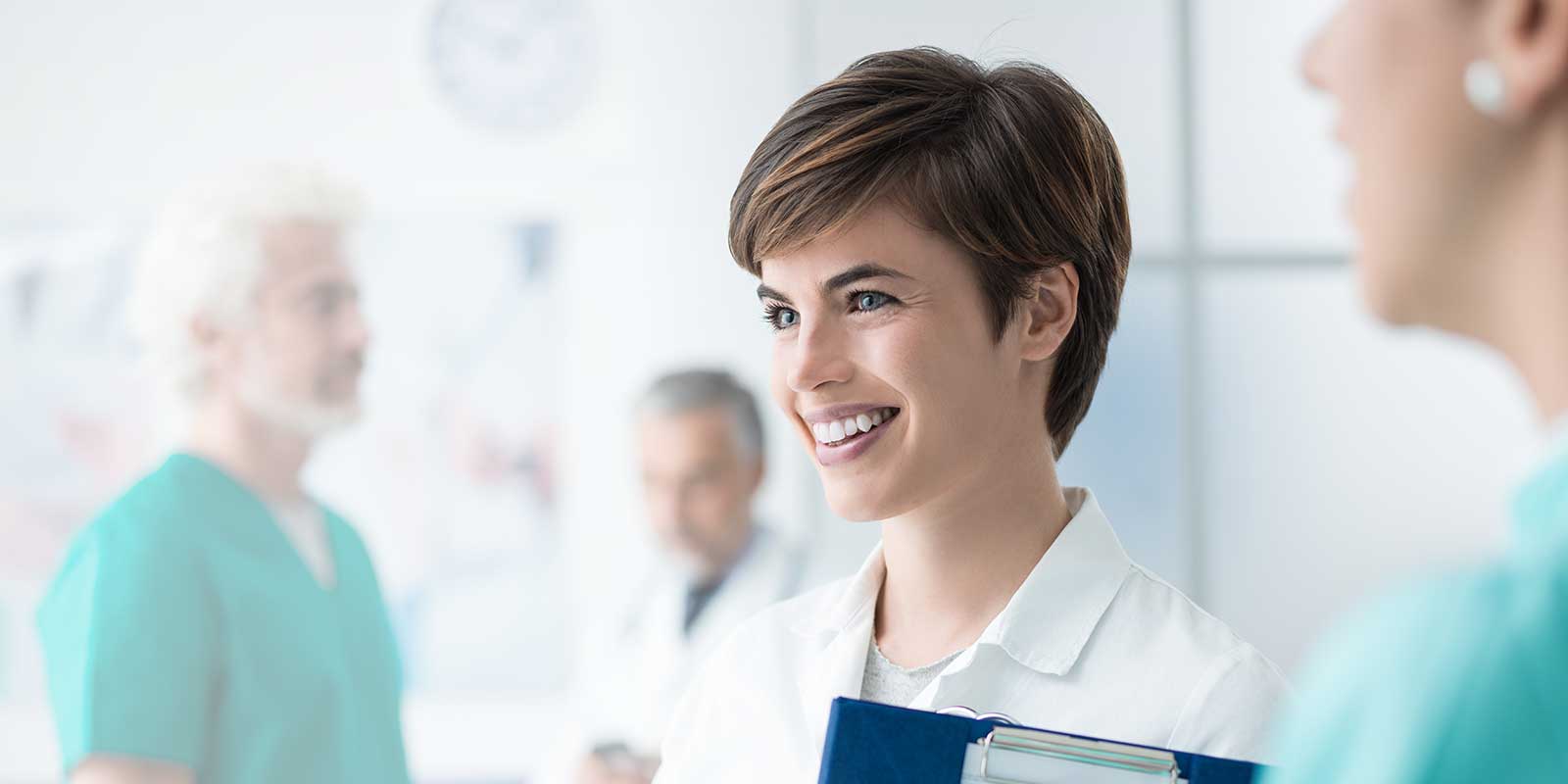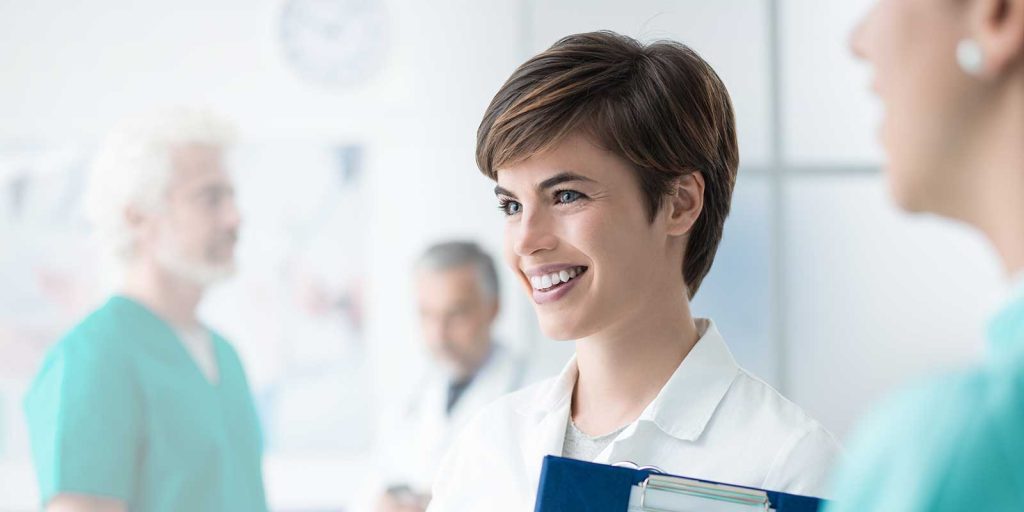 Talk to your healthcare provider
Before you get TRODELVY you must talk to your healthcare provider regarding all the medical conditions that you are presently suffering from. Do you have a gene for UGT1A1*28? In that case, you are at high risk of experiencing low white blood cell counts and red blood cell counts. In the first case, you may or may not have a fever. You must also talk to the healthcare provider if you have liver issues and are going to take this medicine. This is also applicable when you plan to become pregnant or are pregnant already.
Get an uninterrupted supply of TRODELVY for your continued well-being
We at ARKON SOLUTIONS are one of the top distributors of pharmaceutical products around the world. We provide access to medicine to customers from different parts of the world such as the USA (United States of America), Japan, Europe, Australia, and SEA (Southeast Asia) through. So, if you want to make sure that there is no interruption in the supply of TRODELVY for your treatment you should get in touch with us. For that, you can call us at +91 9967 329 080 or send us an email at [email protected].     
About Us
Arkon Solution is here to help you with your medical needs and assist you in every possible manner.
We are steadfastly committed to assisting people in finding the best medication possible. Our staff is here to help you at every step of the procedure, and we'll do everything we can to get you the medication you need as soon as possible. Please contact us to learn more about who we are.
A monoclonal antibody in the treatment for lymphoma known as brentuximab vedotin reacts to a protein known as CD30 on some lymphoma cells. A cancer-fighting substance is also present, which could help eradicate cancerous cells. One example of an antibody-drug conjugate is brentuximab vedotin. One such monoclonal antibody is brentuximab. Monoclonal antibodies are more recent types of antibodies. In a lab, they are created. Targeting specific proteins on the cell surface, monoclonal antibodies look for cancer cells. Anaplastic large-cell lymphoma and Hodgkin lymphoma cells contain a protein called CD30, the target of the drug brentuximab. To deliver medicine to the cell, brentuximab adheres to the CD30 protein. After that, the medication kills the cell.
Patients with Hodgkin lymphoma benefit greatly from second-line treatment with benuximab vedotin and ESHAP. People with stage 3 or stage 4 Hodgkin lymphoma who have not previously received treatment and those who did not respond well to a stem cell transplant. Additionally, patients with systemic anaplastic large cell lymphoma did not respond to at least one prior multiple drug therapy. And those who did not react favourably to two distinct drug therapy regimens with various chemotherapeutic agents are all candidates for treatment with brentuximab. Each time you receive therapy, you can give the medication using a thin, short tube inserted into a vein in your arm.
Vedotin is delivered via Brentuximab to target CD30 + cancer cells and kill them specifically. Patients with CD30-positive lymphoma who received stem cell transplantation may see better results while taking the brentuximab vedotin. Some children and teenagers with Hodgkin lymphoma might not require radiation therapy at all, or it could reduce the need for it. In recent research, children and teenagers with a high-risk type of Hodgkin lymphoma were treated with the targeted drug brentuximab vedotin (Adcetris) instead of one chemotherapeutic drug. The trial used a well-known first- or first-line therapy strategy for high-risk juvenile Hodgkin cancer. When necessary, chemotherapy drug combinations are followed by radiation therapy.